PROFILE OF FAMILY PLANNING PROGRAM SERVICES

IN WEST VIRGINIA
1995

WV DEPARTMENT OF HEALTH AND HUMAN RESOURCES
BUREAU FOR PUBLIC HEALTH

OFFICE OF MATERNAL AND CHILD HEALTH

FAMILY PLANNING PROGRAM
INTRODUCTION:
The purpose of this report is to create public awareness about the problem of unintended pregnancy and to elicit support for the West Virginia Department of Health and Human Resources, Bureau for Public Health, Office of Maternal and Child Health, Fa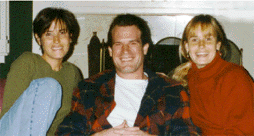 mily Planning Program. Family planning means much more than providing contraceptive services. By providing confidential information, services, and methods, women and men are able to determine the timing and spacing of their children. This, in turn, fosters a higher quality of life by helping to assure a measure of economic and personal self-sufficiency.
This profile documents that investments in reproductive health services represent a cost-effective utilization of limited public resources. Availability of family planning services will:
Promote the well being of families by providing the opportunity to delay and space pregnancies

Promote healthy pregnancies and babies by reducing the likelihood of morbidity and mortality

Maintain the health of women through routine screening and examination.
In this time of imminent change in the health care delivery system, the Family Planning Program is committed to providing quality reproductive health services to the West Virginia population at risk of unintended pregnancy or in need of subsidized family planning care.
(please select item to view contents)