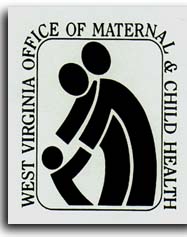 POPULATION AT RISK:
The Alan Guttmacher Institute estimated that there are 93,640 West Virginia women at or below 185% of the federal poverty level at risk of unintended pregnancy. "At risk" individuals are defined as women in their reproductive years between the ages of 13-44, sexually active, and neither pregnant nor trying to become pregnant. This number includes 58,100 women age 20-44 and 35,540 female teens.(13)
58,100 WV adult women live at or below the 185% poverty level - an annual income of $28,860 for a family of four.
These women need subsidized family planning services because food, clothing and shelter take priority over personal items such as birth control.
35,540 female teens are estimated to be sexually active and in need of confidential family planning counseling and services, with 2,020 females age 13-14 and 33,520 15-19 years of age.
By deducting the number of women currently served by the OMCH, Family Planning Program, there are an estimated 20,000 West Virginia women remaining at risk of unintended pregnancy.