AUTISM INFORMATION AND RESOURCES


Last Updated: July 11, 2022
All documents are in PDF format

Learning and Educational Resources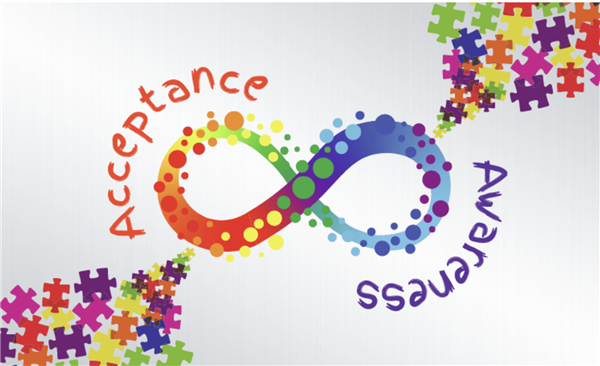 APRIL IS AUTISM ACCEPTANCE/AWARENESS MONTH!
Autism Acceptance Month, previously named Autism Awareness Month, in April aims to celebrate and promote acceptance for the condition that occurs in one in every 54 children as of 2020 in the United States. Autism, a complex developmental condition affecting the patient's ability to interact, communicate, and progress, has not one but many subtypes. First held in the year 1972 by the Autism Society, Autism Acceptance Month emphasizes the need for public awareness to promote acceptance, celebrate the differences, and be more inclusive towards autistic individuals around us.
Information taken from National Today
Autism Spectrum Disorders Resources for Practitioners and Parents
National Autism Center at May Institute - EARLY SIGNS OF AUTISM
Autism Internet Modules: ASD Strategies in Action
Autism Navigator - Autism Navigator is a unique collection of web-based tools and courses that uses extensive video footage to bridge the gap between science and community practice.
Dr. Mary Barbera, BCBA Learning Courses
Military Families Learning Network

WV Birth to Three On-Demand Autism Courses
Parent Support and Information

Autism Speaks…100 Day Kit for Young Children
Autism and the Coronavirus: Resources for Families - Child Mind Institute
Tips for Talking with Your Child with Autism About the Coronavirus
Tips for Developing Routines, Schedules and an Emergency Plan
Tips for Teaching Handwashing to Children with ASD
Tips for ABA Service Providers
Community Autism Resources and Education Systems – WV CARES
COVID-19 Information and Resources - Autism Speaks - A list of resources for the autism community organized by topic. The situation around the current spread of coronavirus disease 2019 (COVID-19) is changing rapidly, so make sure you stay informed by visiting the CDC's information page regularly.

COVID-19 - Autism Society - The Autism Society of America understands the ongoing concerns surrounding COVID-19, and the added challenges it brings to the autism community. We will continually update relevant and reputable resources surrounding Coronavirus, and provide support during this crisis, and always.
Supporting Individuals with Autism through Uncertain Times - AFIRM - All children and young adults require support from caregivers during times of stress and uncertainty, such as those we are facing now with the spread of the coronavirus (COVID-19). Coping with the unknown and navigating school closures, abrupt changes in routines, loss of connections with teachers and friends, and fear around contracting the virus- are burdens for all, and caregivers play an important role in helping children and young adults understand the changes and process their related feelings. Individuals with autism may need additional support to process the news and adapt to the many changes. This population may face additional challenges related to comprehension, communication, difficulty understanding abstract language, an insistence on sameness, and a greater likelihood of anxiety and depression—all of which may be exacerbated during this stressful period.

The WV Guide to Accessing Services for Individuals with Autism Spectrum Disorders

A Guide to Moving with Children who have Autism
Evidence-based Practices
What is Applied Behavior Analysis (ABA)
Early Childhood Positive Behavioral Interventions & Supports
Early Start Denver Model | ESDM Training Program | Autism Intervention
The National Center for Pyramid Model Interventions
The National Professional Development Center on Autism Spectrum Disorder
Picture Exchange Communication System
Positive Behavior Intervention and Support
Visual Supports and Autism Spectrum Disorders
Regional Resources

Marshall University Speech and Hearing Clinic

Marshall University Feeding Clinic

Marshall University Diagnostic Clinic - (no website) A part-time multidisciplinary clinic carried out at Marshall University. Contact Kelly Preston at 304-696-2332 for information.

Mountaineer Autism Project (MAP) | Facebook
West Virginia Association for Positive Behavior Support Network | Facebook
WVU Center for Excellence in Disabilities - Feeding and Swallowing Clinic

WVU Center for Excellence in Disabilities - Positive Behavior Support Program

WVU Medicine Children's Neurodevelopmental Center