The Problem as defined by CDC:
Currently there are multiple systems in place that support communications for public health labs, the clinical community, and state and local health departments. Each has demonstrated the importance of being able to exchange health information. However, many of these systems operate in isolation, not capitalizing on the potential for a cross-fertilization of data exchange. A crosscutting and unifying framework is needed to better monitor these data streams for early detection of public health issues and emergencies. The Public Health Information Network (PHIN) is this framework.
A National Electronic Disease Surveillance System (NEDSS) is part of the answer:
The vision of NEDSS is to have integrated surveillance systems that can transfer appropriate public health, laboratory, and clinical data efficiently and securely over the Internet. NEDSS will revolutionize public health by gathering and analyzing information quickly and accurately. This will help to improve the nation's ability to identify and track emerging infectious diseases and potential bio-terrorism attacks as well as to investigate outbreaks and monitor disease trends.
To learn more about the Public Health Information Network or the National Electronic Disease Surveillance System initiative, please see the following links to the website of the Centers for Disease Control (CDC).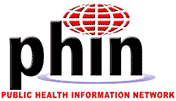 http://www.cdc.gov/phin/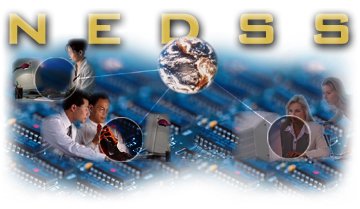 http://www.cdc.gov/nedss/
WVEDSS

The State of West Virginia's response to the NEDSS initiative will be the West Virginia Electronic Disease Surveillance System (WVEDSS). Once fully implemented, this system will dramatically enhance disease surveillance, detection and response activities in West Virginia and minimize or eliminate the delays inherent in current paper-based systems. Although WVEDSS will eventually support all disease surveillance in West Virginia, it will initially focus on infectious, reportable diseases excluding most Sexually Transmitted Diseases (STDs), HIV/AIDS, and Tuberculosis.

Frequently Asked Questions regarding WVEDSS:

Q: What has already been done to further the WVEDSS project?

A: An information technology manager for the WVEDSS was hired in early
2003 and an Epidemiologist Project Manager was hired in early 2004.

Site visits to Pennsylvania and Michigan were made in April and May 2003.

West Virginia sent two attendees to the annual PHIN conference in Atlanta, Georgia in May 2003 and six staff members in May 2004. WVEDSS staff also attended meetings of the West Virginia Local Health Association and Association of Practitioners of Infection Control (APIC) to inform these groups about WVEDSS and its benefits.

During the summer of 2003, The State Epidemiologist and the Infectious Disease and Epidemiology Program (IDEP) staff reviewed several potential systems. These demonstrations assisted in defining new or enhancing existing areas of proposed functionality within WVEDSS.

A WVEDSS Request for Quote (RFQ) was released for bid in December 2003.

A contract for the design and implementation of WVEDSS was awarded to Scientific Technologies Corporation (STC) in late March 2004. This design and implementation requires significant integration with an existing electronic immunization registry system to enable the sharing of existing hardware, third party software, personnel, and proprietary software code.

Hewlett Packard Unix-based hardware and third-party software (Oracle, etc.) were also acquired in early 2004.

Q: What is the current status of WVEDSS?

A: The Division of Surveillance and Disease Control (DSDC is part of the West Virginia Department of Health and Human Resources, Bureau for Public Health, Office of Epidemiology and Health Promotion) is currently working with partner STC to refine specific requirements for WVEDSS in preparation for a system pilot.

Q: What is the timeframe for WVEDSS development and deployment?

A: The timeline for system development and pilot testing is projected to extend until September 2004. The new system is scheduled to be operational and deployed to all local health department personnel and providers by the end of 2004.

Q: How much will WVEDSS cost?

A: The total system cost including hardware, third-party software, and professional services is approximately $1.3 million. Funding for WVEDSS is being provided jointly by the federal Epidemiology and Laboratory Capacity and Threat Preparedness grants.

Q: Who can I contact about WVEDSS?

A: Loretta Haddy, State Epidemiologist


Loretta.E.Haddy@wv.gov


(304) 558-5358

Robert Fernatt, WVEDSS IT Manager


robertfernatt@wvdhhr.org


(304) 558-6463