FAMILY PLANNING PROGRAM - CALENDAR YEAR 1995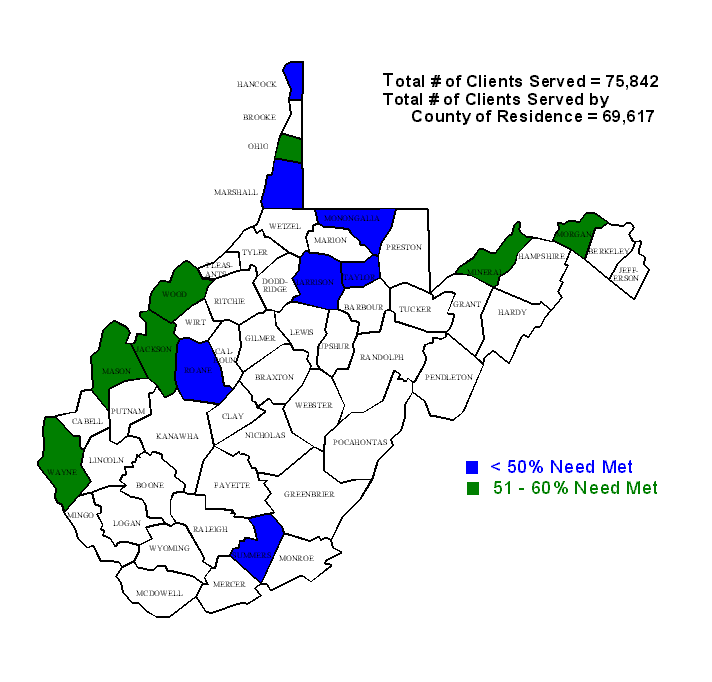 Based on Calendar Year 1995 data, fourteen (14) counties have a documented family planning "need met" below an acceptable level of 60% of the population at risk of unintended pregnancy. The at-risk population is defined as all female teens and women aged 20-44 with incomes of less than 185% of the federal poverty level.
This data is one facet of targeting areas of West Virginia for provider recruitment and allocation of limited financial resources.